Celebrating 40 Years on the Farm!
The sun is out, the birds are chirping, it's another beautiful day to hang out on the farm! There's so much to do at Morris Farm Market; the music is setting up for your live entertainment and the craft and food truck vendors are getting ready for you to check out their wares.
In the market, we have fresh produce, an amazing bakery with pies, cookies, cakes, cinnamon rolls and breads and in the back of the market, you'll find treasures perfect for your home decorating needs.
With the food trucks, we have gumbo, Brunswick stew, nachos, lamb gyros, softshell crab sandwiches, quesadillas and so much more!
Bring the kids, the grandparents and enjoy breakfast, lunch and live music!
At the Morris Farm bar, Pungo Strawberry Shortcake from Back Bay Brewing is now on tap. Pick up a mimosa to go with breakfast from Mr. Joe.
Come pick up a Morris Farm Market anniversary glass available this year only. Once they're gone, they're GONE! Also available are pint glass koozies in different colors. Get them before they sell out!
Check our Facebook Page for Weekend Events & Live Performances!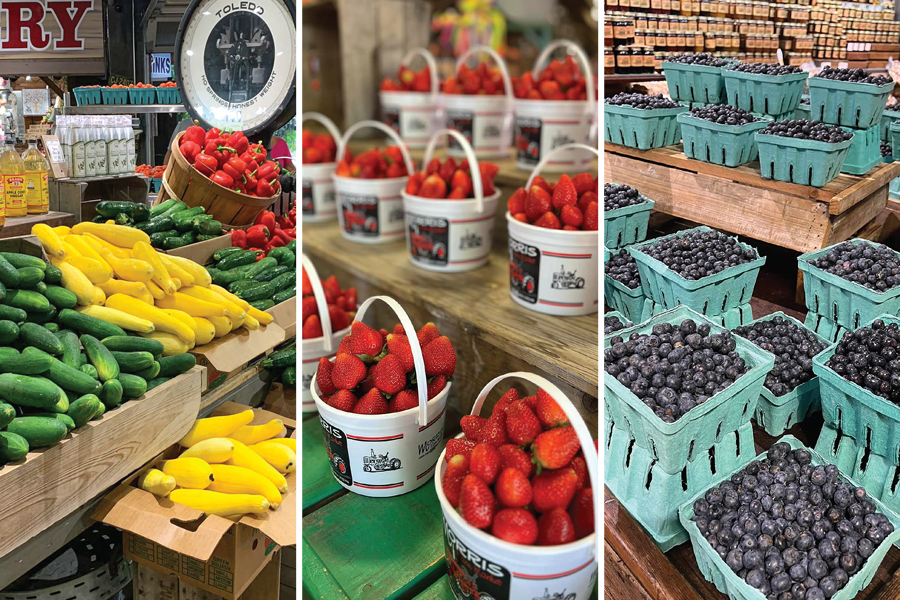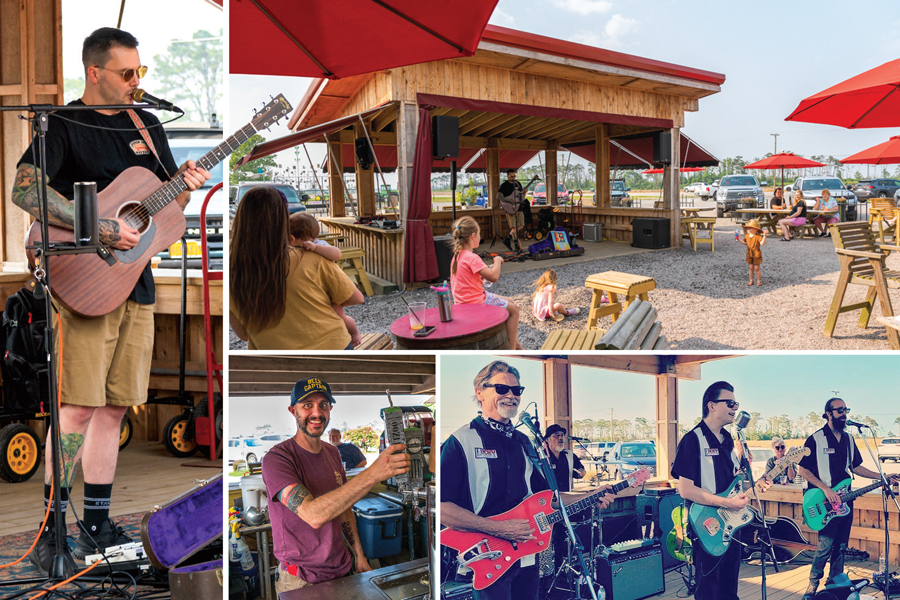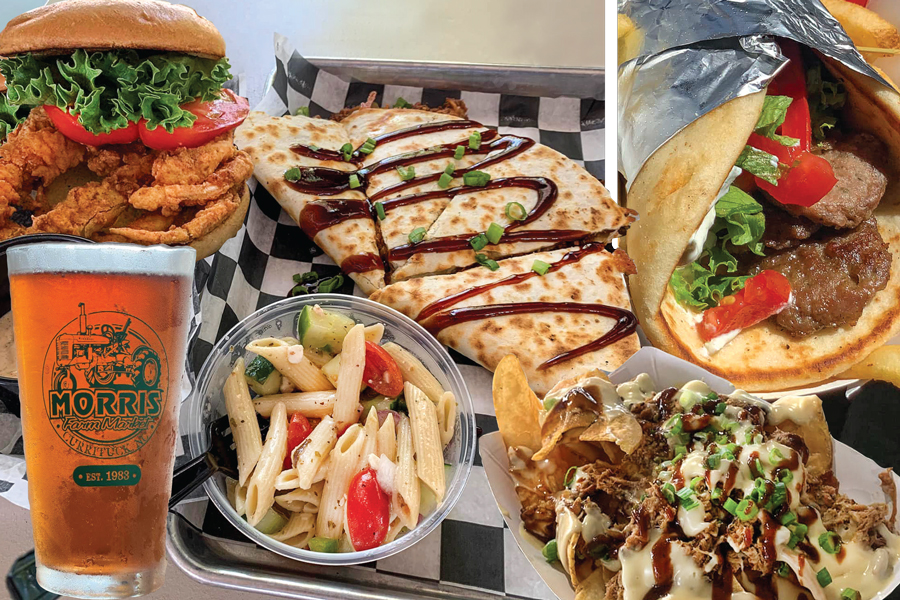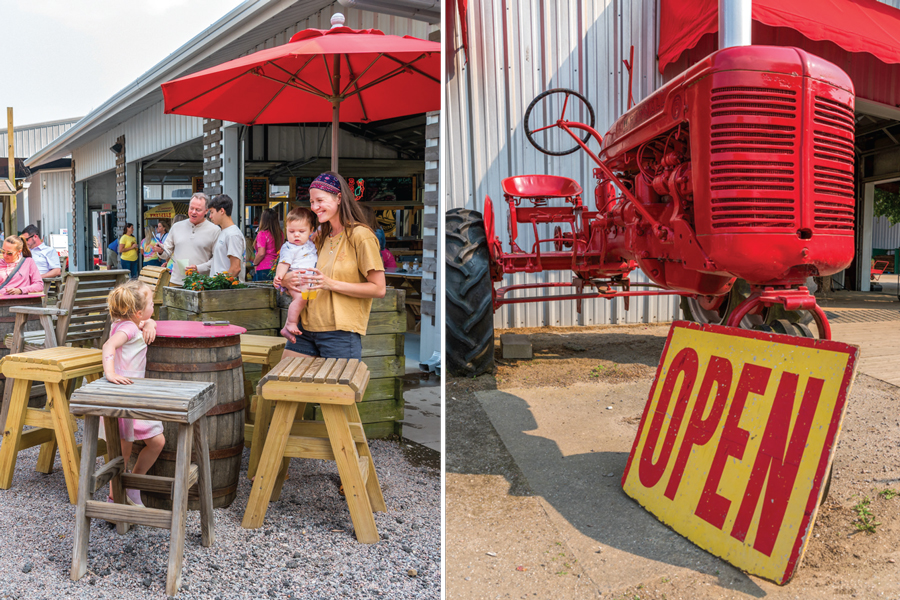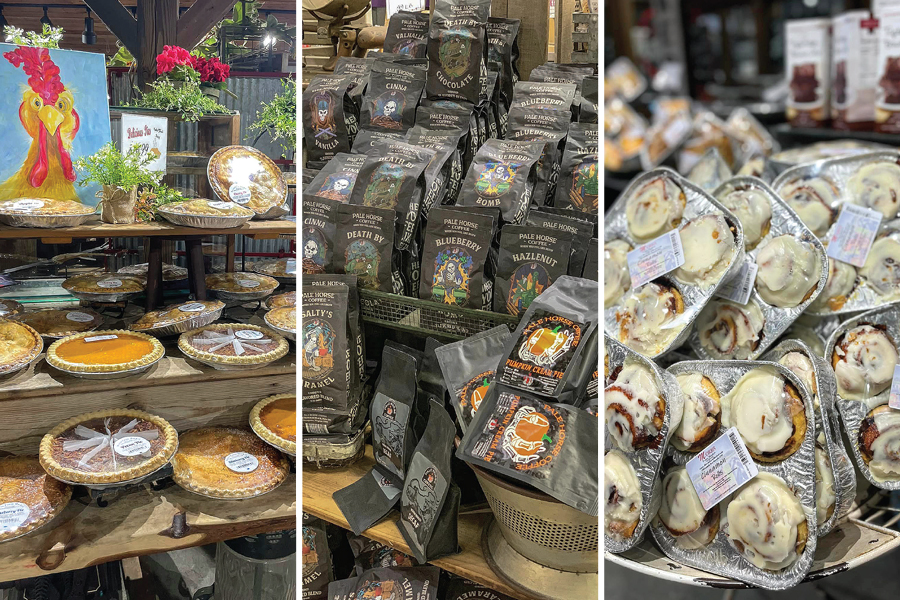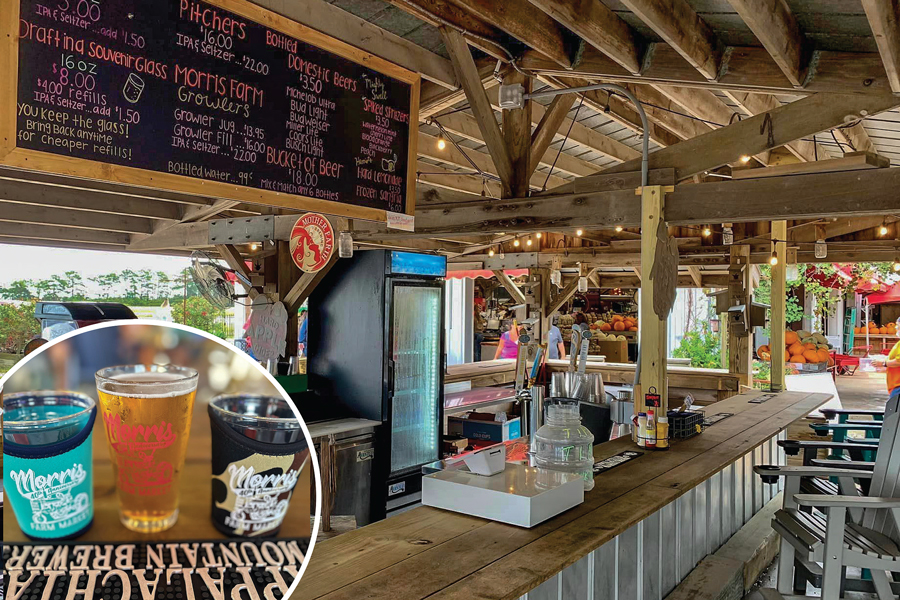 Our Story
In 1982, under the shade of two old pecan trees, Walton and Ginger Morris started selling sweet corn out of the back of their old Ford pick-up truck. Still next to the two pecans trees, and on the several hundred acre family farm, we now sell a full line of top quality produce. From sweet corn to fresh tree ripened peaches. We now have a kitchen where we bake pies and delicious fruit breads. We have wine from North Carolina vineyards and absolutely wonderful jams, pickles, relishes, and other products that are mostly made by hard working Southerners.
We have acres of parking with plenty of room for R.V.'s and trailers. Countless number of people enjoy our picnic areas and open space to stretch their legs and walk their dogs.
We contribute our success to selling the best product possible, hard work, great help, and a lot of faith.
To those who have been with us since the early 80's, and to the newcomers, our greatest achievement in life is to know that we have made people happy.


October Weekends on the Farm
Every weekend in October we have live music, good food, hayrides, and bounce houses. Check the schedule on Facebook for band line-ups, other vendors, and the menu theme of the week!
Events and Field Trips
Fall field trips are looked forward to every year. Please call to schedule your event today.

Our current store hours are:
Mon-Thurs: 9am - 6pm
Fri: 8am - 6:30pm
Sat-Sun: 8am - 7pm
3784 Caratoke Hwy, Barco, NC 27917
(252) 453-2837