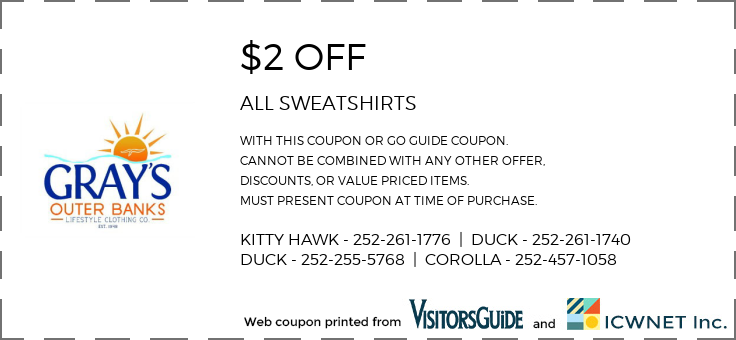 print
print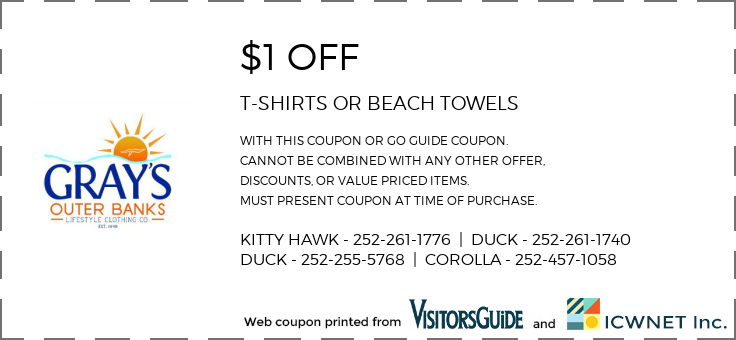 print
Gray's Outer Banks Lifestyle Clothing Company
CELEBRATING 75 YEARS!
We offer the absolute best in Outer Banks T-shirts and Sweatshirts including Champion, Under Armour with "Outer Banks" and Gear!
Gray's Outer Banks Lifestyle Clothing Company carry quality fashions and accessories for the whole family by all your favorite brands including Tommy Bahama, Tribal, ESCAPE, Billabong, Quiksilver, Jack O'Neill, RVCA, Olukai, Cobian, Spartina, Scout, Brighton. Whether you're shopping for apparel, shoes & accessories, gifts & toys or OBX and Big Duck souvenirs, Gray's offers the best brands and quality for a beach lifestyle at any of our 4 locations!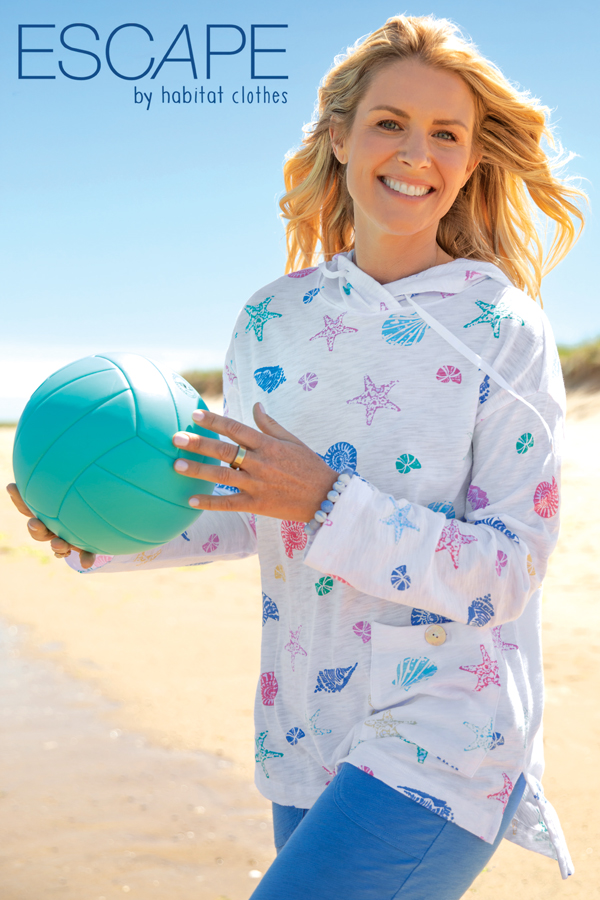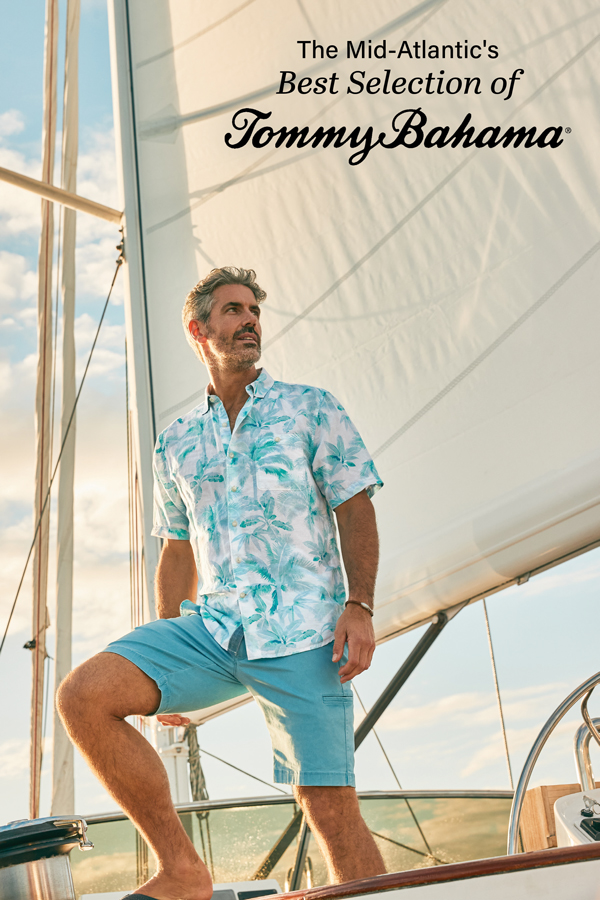 From sportswear to beachwear and everything in between, Gray's will outfit your entire family. You can also find great beach accessories at Gray's, such as Costa sunglasses, Olukai sandals and Sun Bum sunscreen and hair products. Be sure to shop Gray's signature Big Duck found on t-shirts, sweatshirts and gift items!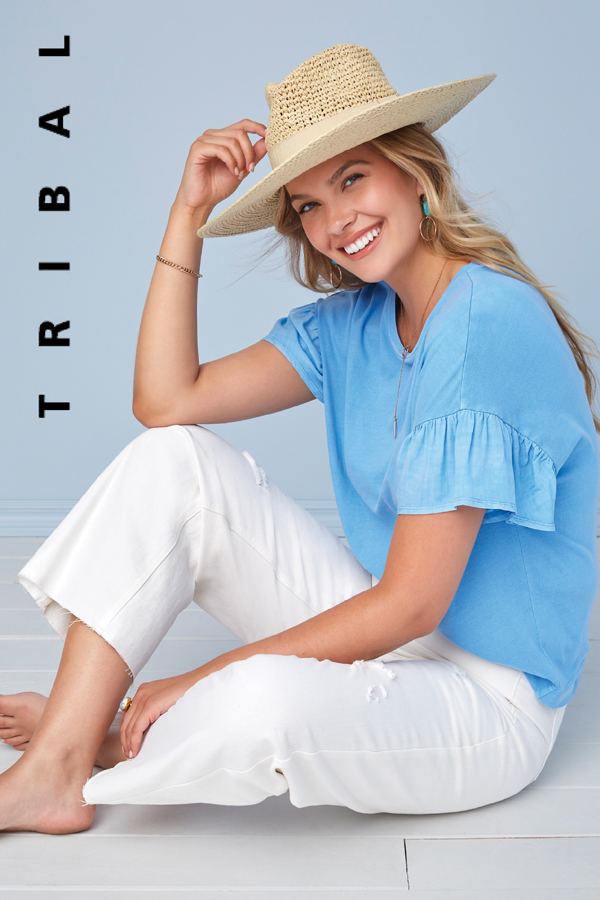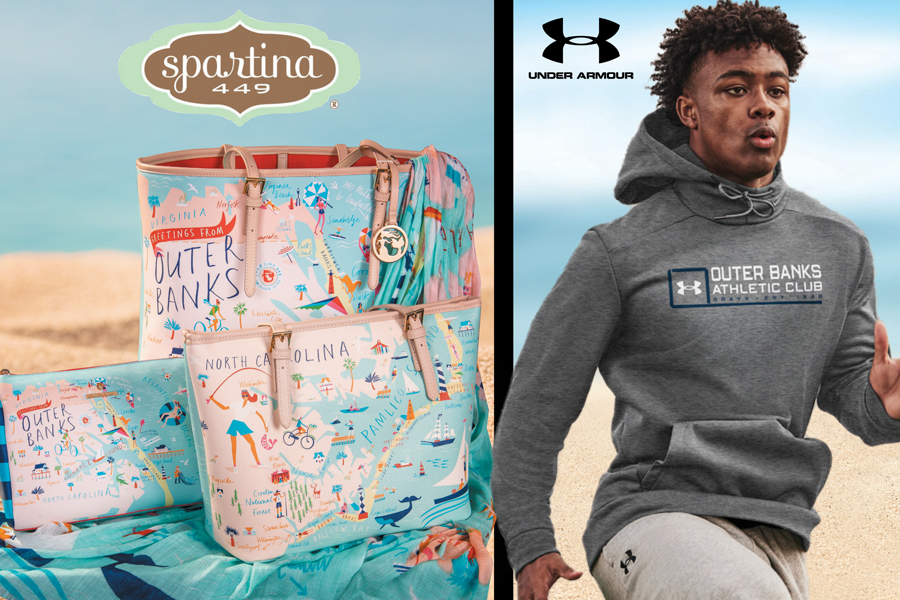 With 4 convenient locations on the Outer Banks including Kitty Hawk, Duck and Corolla you can enjoy shopping with friendly service and the best selection of Outer Banks t-shirts and sweatshirts.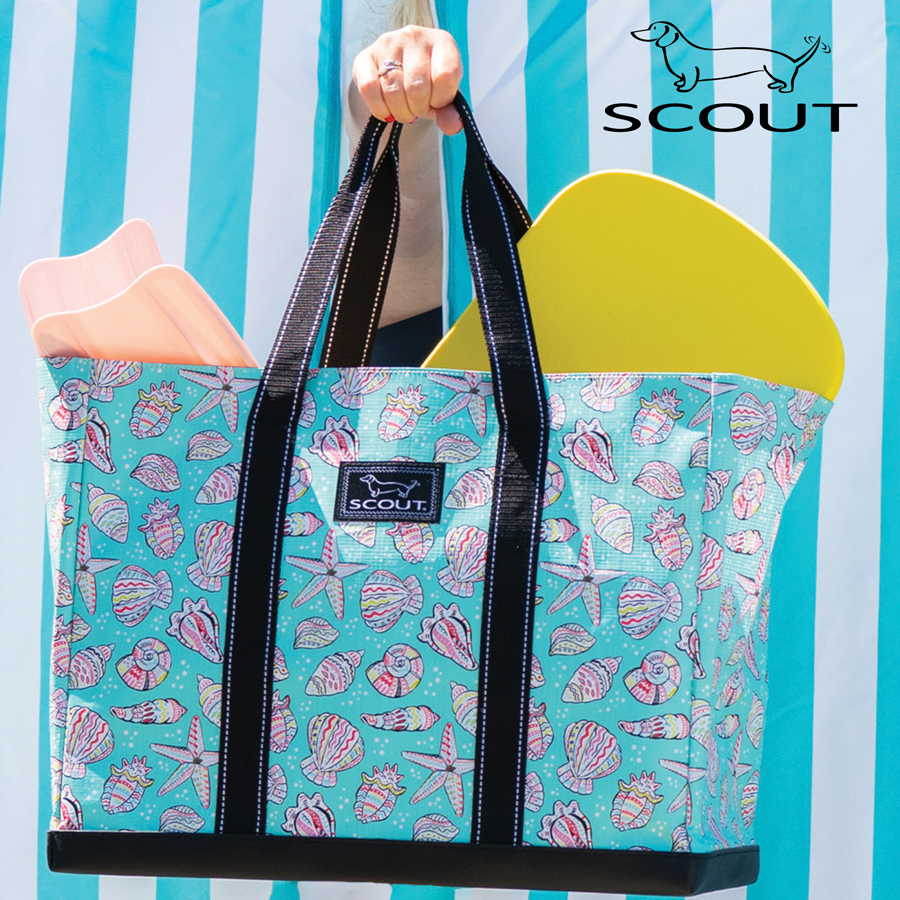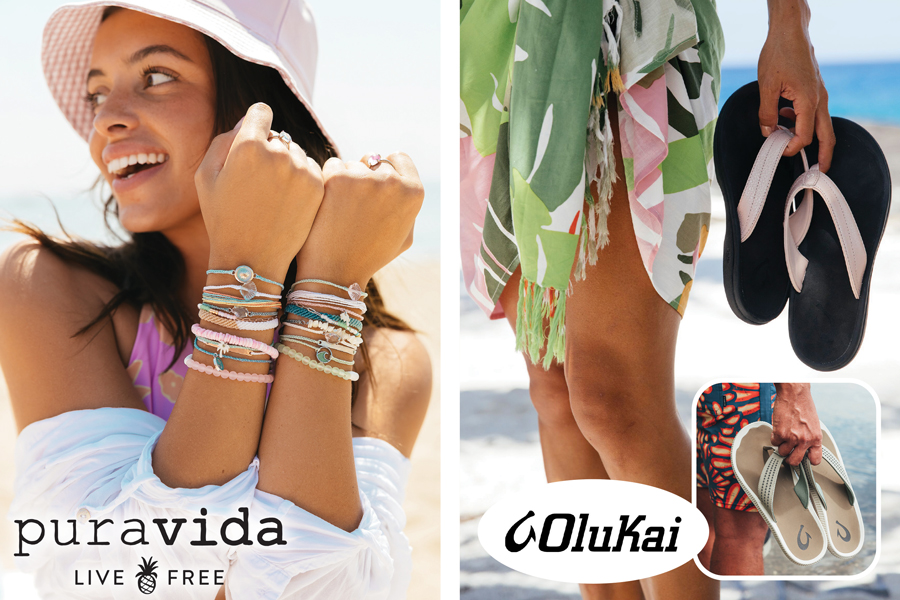 Gray's was established in 1948 in the heart of Nags Head. Over the years the business expanded to Duck and Corolla. Gray's flagship store and headquarters is located in Kitty Hawk. The entire staff and Gray's family wants to make your vacation complete.


SPECIAL PROFILE
74 Years of Outer Banks Tradition
Gray's, the Lifestyle Authority of the Outer Banks
For so many who have spent their family vacations in the Outer Banks, a trip to
Gray's Outer Banks Lifestyle Clothing Company
has been a quintessential part of the experience. From the moment you step into
Gray's
iconic location in Kitty Hawk, you are greeted by local history and friendly faces alongside
Gray's
signature coastal casual resort wear–including men's and women's apparel and great Outer Banks T-shirts, sweatshirts, gifts and souvenirs and, of course,
Gray's
famed
Big Duck
designs.
A Family Tradition
Established in 1948 by Walter and Stelle Gray,
Gray's
began as a single store on the beach road in Nags Head, a land mark that has been beautifully transformed into Seagreen Art Gallery. Visitors to the original
Gray's
may remember that the family home was located above the store and that Walter Gray had a passion for Big Band music that was often playing on the store speakers, giving shoppers a little swing in their step.
Modern-day
Gray's
is still family owned and operated by their children Ronnie and Julie Gray, who carry on a legacy of superior customer service and traditional values. Ronnie's wife Susan is also an important part of the business. "It really was always a family operating as a business rather than a business being run by a family, explains Ronnie Gray. "When our visitors come in, they are greeted by a warm hello and a 'Welcome to
Gray's
'. We try to welcome them as if they're entering our own home."
The Coastal Vibe
Gray's
captures the essence of the Outer Banks lifestyle with a personal touch. The family surfing and fishing photos on the walls and fish mounts of prized catches by Larry Gray, brother to Ronnie and Julie and one of five Gray siblings, are just a few nods to the family's Outer Banks heritage. "The beach and the ocean were our front yard and playground when we were growing up", remembers Ronnie, who is still an avid surfer.
That genuine coastal lifestyle is captured in the classic casual shirts, shorts, sandals and uniquely designed Outer Banks T-shirts that have become must-haves for locals and visitors alike.
Gray's
is a don't-miss for the summer season and all year round, a place that vacation memories are made going back generations. "I am really humbled by it, notes Ronnie of the many visitors who have shared the
Gray's
experience alongside his family. It's hard work, but I really I enjoy it. It's in our blood."
On your next visit to the beautiful beaches of the Outer Banks, be sure to stop by one of
Gray's
four locations in Kitty Hawk, Duck and Corolla. You will be greeted by friendly staff who treat you like family, and you'll take home something truly special to remind you of time well spent with people you love.
Ronnie and Julie Gray would like to share their sincerest appreciation and gratitude for their terrific staff and amazing customers.
We couldn't do it without you! Thank you for being a part of the Gray's family.
-By Arielle Patterson
Come shop with us and we will show you the best of the Outer Banks!
Store Hours (may change weekly)
Monday- Tuesday 9:30 am to 6:30 pm
Wednesday- Friday 9:30 am to 7:00 pm
Saturday 9:30 am to 6:30 pm
Sunday 9:30 am to 5:30 pm