Corolla Wild Horse Tours knowledgeable guides will ensure you and your family have a great wild horse tour! Along the way the guides will stop and point out interesting sites and local history and details of the Corolla Wild Horses history. Be sure to ask them lots of questions and keep them honest! Call or book today and come see our living history!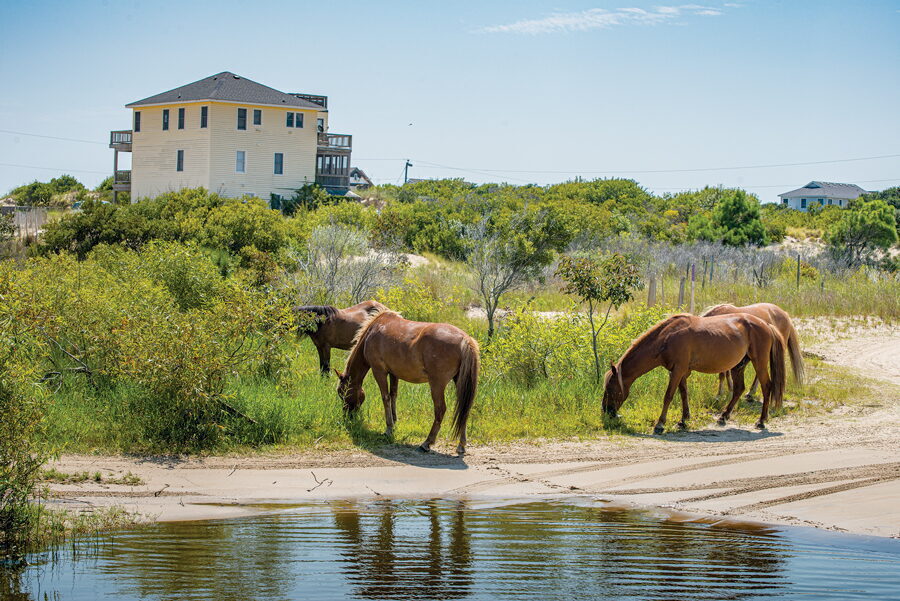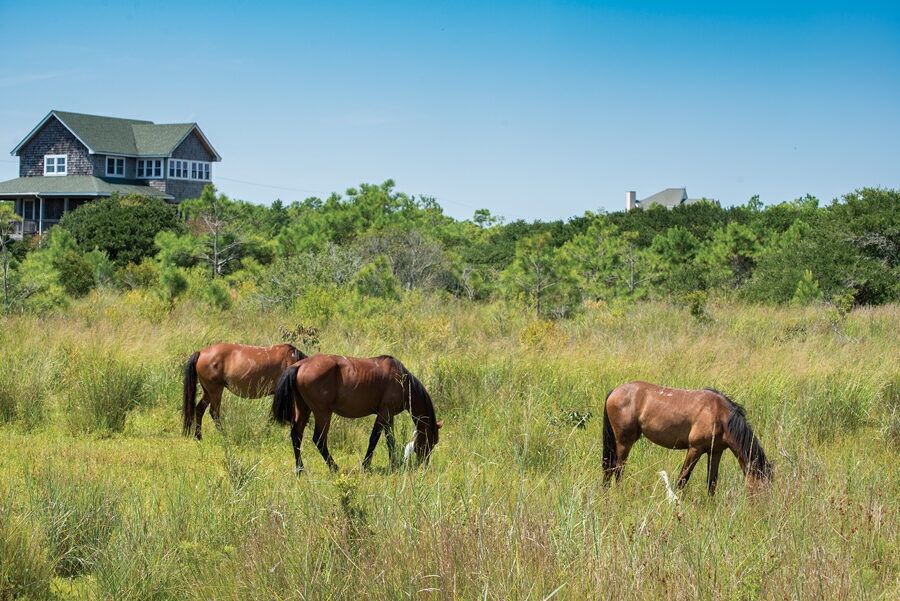 Wild Horse Tours Focus on Family
Corolla Wild Horse Tours focuses on family. With our 15 passenger open-air safari style truck, you will feel fresh ocean breezes and soak in the salt sea air while experiencing the wonders of nature. Our wild horse tours are safe for any age and kids in car seats are always welcomed. Our expert tour narration will focus on the history of Corolla, the wild horses and the North Carolina Beaches. All tours come with a money back guarantee, (restrictions apply).
The tours take two hours and will cover 25 miles of off-road cruising. We will take you behind the dunes into the neighborhoods where the horses graze. The horses have 7,500 acres to roam and are in small harems that will have 3-6 horses per grouping. Generally we see the horses out grazing or cooling off by the water. Currently we have around a hundred horses roaming Carova Beach.
Relax, unwind and have a good time, with Corolla Wild Horse Tours! With more than 20 years of experience we are great family fun!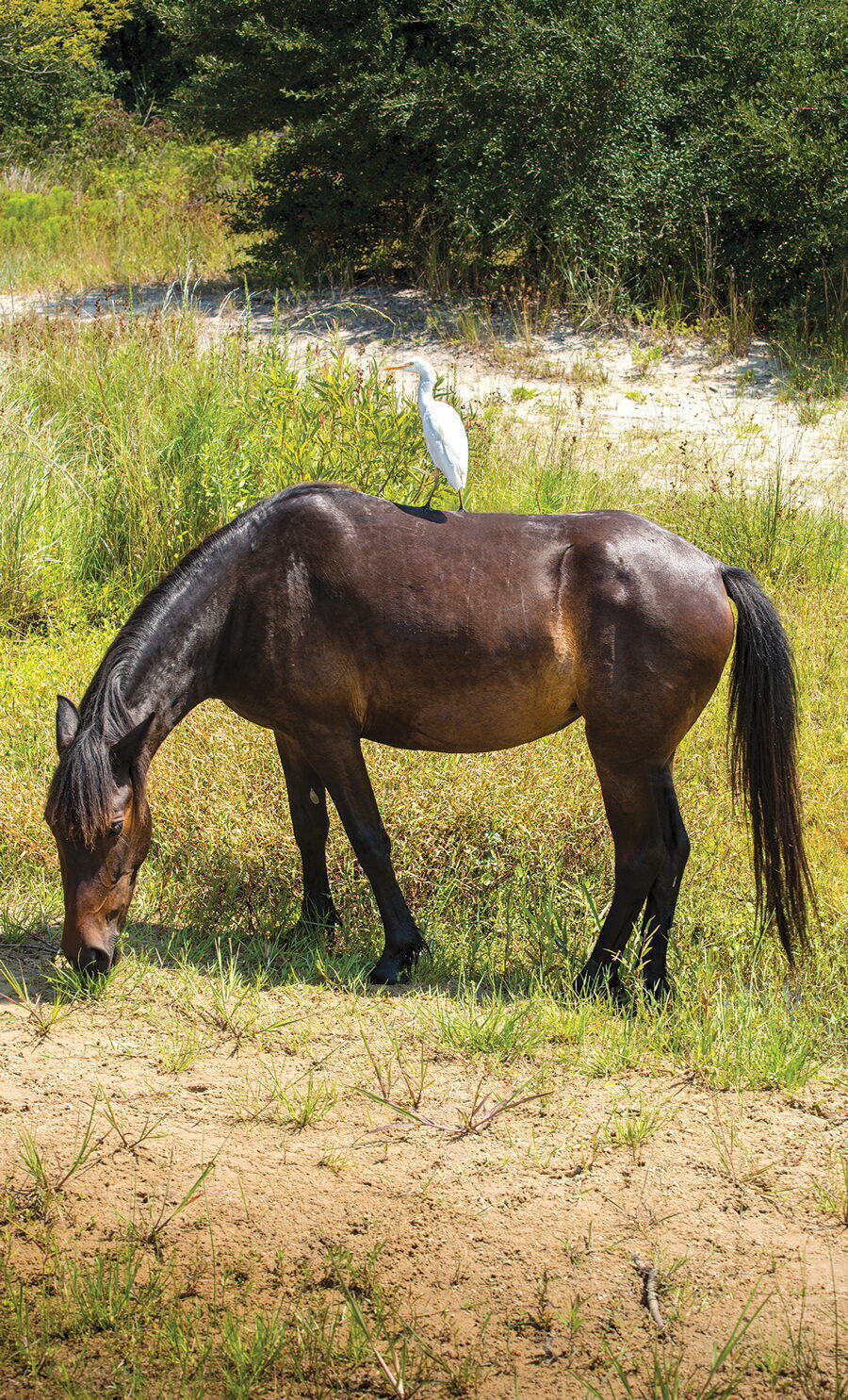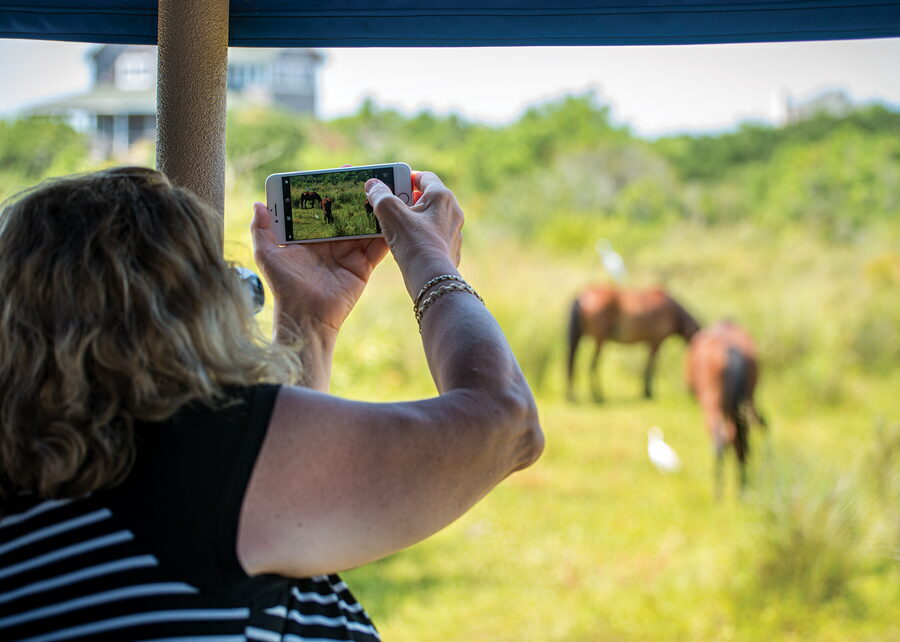 The Corolla Wild Horses have graced our beloved shores since the first Europeans landed in the 1500s. Arriving with the initial Spanish explorations in an area believed to be near present day Sandbridge, VA, they were "pushed off the boat" and then subsequently abandoned. Running into strong resistance from local natives, the explorers were forced to leave the barrier island in hasty retreat, leaving their livestock and horses behind. You can just imagine how hard it would have been to get these animals back onto their boat with arrows whizzing by their heads!
Traced though DNA research, the Corolla Wild Horses' lineage has been determined to be from these original hardy Spanish Mustangs. Having remained largely undisturbed in this formerly remote location for the last 400 years, the herd was eventually threatened to almost extinction. As development in Corolla boomed during the 1980s and 90s, numbers fell to as low as 40 animals from rampant inbreeding, consumption of indigestible foods and being struck by vehicular traffic.
Fortunately, the herd was moved North beyond the paved roads from Corolla to Carova Beach in the Mid-90s, where numbers presently have risen to over 100 strong. But development once again is encroaching on these magnificent creatures, plus habitat closures from outdated Bureau of Land Management policy now threatens to restrict the herd to 60, thus causing more inbreeding.
Thanks to legislation suggested by students at Shawboro Elementary School in Currituck County, the Corolla Wild Horses were officially designated the "State Horse of North Carolina" in 2010. But there's still much more work to be done to secure federal protection, preserving these "national treasures" in posterity. Please learn what you can do to join our ranks as a proud Supporter & Partner of concerned citizens overseeing the majestic herd at Corolla Wild Horse Fund.

"Highly Recommended!"
This tour was one of the highlights of our trip to the Outer Banks in early May 2012. Jason, our guide, was friendly and informative. His wife, who was working in the office that day, answered our initial call for information. She patiently answered my questions. When we arrived at the office she greeted my wife and I with a smile. She was quite helpful. Back to Jason…. Jason is extremely knowledgable about the horses. He also shared interesting information about the people, the communities, and the beaches. Overall, it was an A+ experience from start to finish. Highly recommended.
Chris C
Philadelphia, Pennsylvania
"This is the best tour ever."
Dave our tour guide gave us all a history lesson on the Outer Banks. What a great time. We will be back to do another one.
Johnny M
Carlisle, Ohio
"We had a great time!"
Our tour guide was knowledgable and friendly, and we saw several wild horses. We would highly recommend this tour if you love horses and the beach.
MWyers
"Great Experience!"
Definitely recommended for all ages! Everyone in the group (10 including 3, 2 year old boys) loved seeing all the horses not to mention a 1 week old foal! Our guide Wiley couldn't have been better as he very knowledgeable of the area/horses and has a great sense of humor. Thanks to everyone at Corolla Wild Horse Tours for making our vacation to Duck that much better!
Chad M
Austin, Texas
"Walk away with a smile"
This is our second year of going on the Wild Horse Adventure Tour. There was a group of 13 of us and we drove the jeeps following the guide. We had so much fun. The jeeps had much better suspensions and were easier to get into then last year's, so you weren't tossed around as much, but the terrain added to the fun. This year we even saw several groups of horses right at the water's edge. Dillan was a fun guide as well.
Sandra O
Rochester, New York
"Teri & Eric / North Ridgeville, OH"
We had so much fun on this tour and Jake was awesome as a tour guide. Not only did he manage to find the horses for us, but he also gave us some really helpful insight to several other things about the Peninsula and Carova. The idea that you could wake up in the morning or go out to get in your car after dusk and find wild horses grazing nearby is really neat. Thanks for a great tour!
Teri B
North Ridgeville, Ohio
"Excellent tour guide (Dave) would highly recommend!"
Dave shared an excellent tour! He was very congenial and informative. Would recommend the tour and him as the guide to anyone! Thank you for the wonderful experience!
Emily F.
Wilmington, NC