When you tour with Wild Horse Adventure Tours, portions of each ticket go to donations that help Corolla Wild Horse Fund manage the herd, to any emergency vet funds that may come up, land protection efforts, and to American Forests to offset their Hummer's CO2 footprint.
Wild Horse Adventure Tours has been voted the #1 tour company in the USA by TripAdvisor.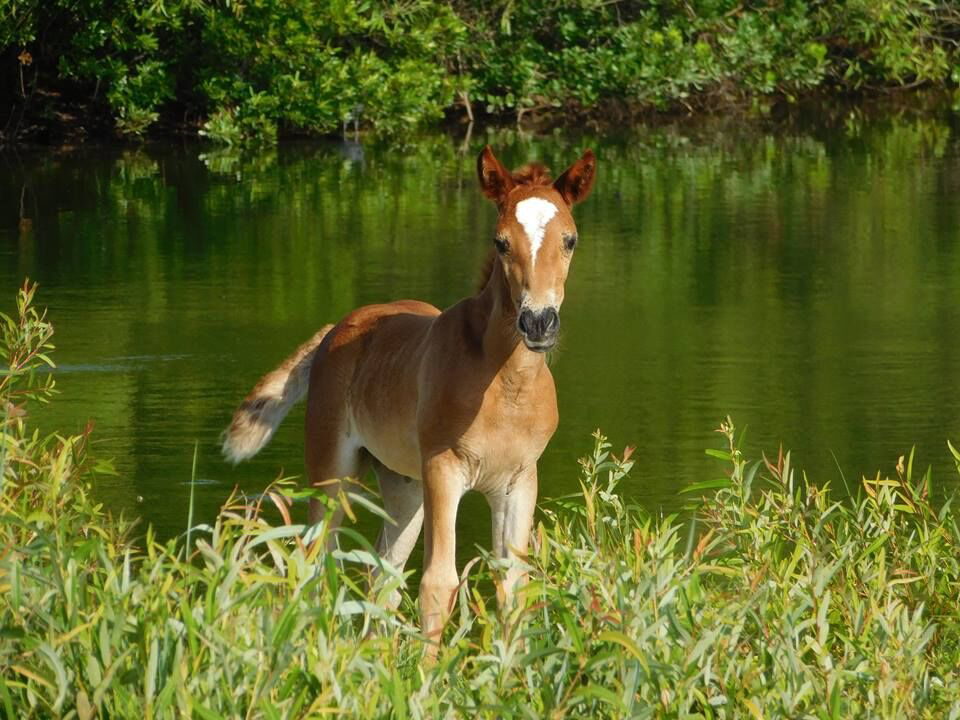 Feel the ocean breeze and taste the salty beach air as you cruise the Outer Banks beaches in our exclusive OPEN AIR, 13-passenger Hummers with one of our seasoned guides in search of the Colonial Spanish Mustangs! With the added capabilities of our custom designed open air Hummer H1s, we venture into three previously inaccessible and distinct ecosystems teeming with wildlife of all types! New exclusive rights to the Wild Horse Sanctuary in Swan Beach allow us to view the horses in their natural environment.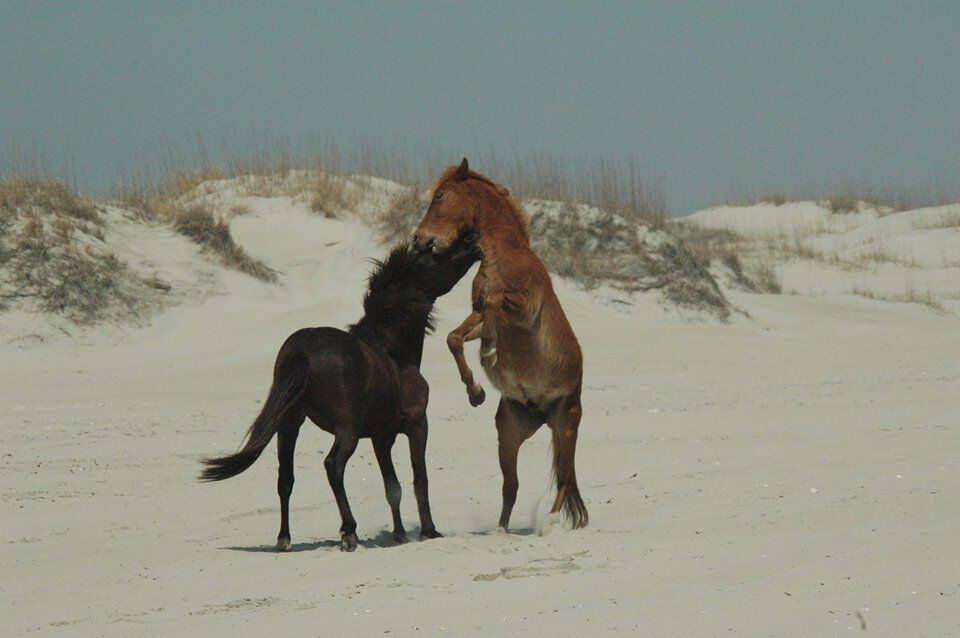 With more terrain, no two tours are ever the same; so if you like history, ecology, adventure, and quick-witted comedy, we have you covered.
Our Hummer H1 vehicles have been customized with your safety in mind. All designs have been over-engineered to build the safest and most comfortable ride possible.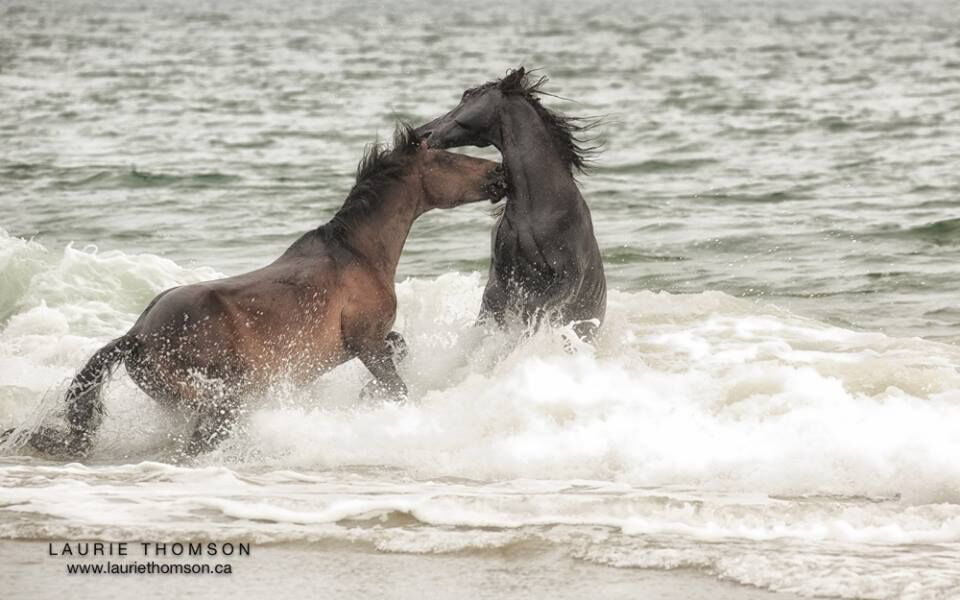 The roll cage is built into the frame of the vehicle for ultimate protection.
Seats have seatbelts and restraint systems for child seats.
All seats are actual car seats -no boat-style bench seats or plastic bucket seats are used in our vehicles.
An additional upper windshield with a top made with a combination of fine mesh and clear plastic enables occupants a 360-degree view while also providing protection from UV rays and unexpected inclement weather.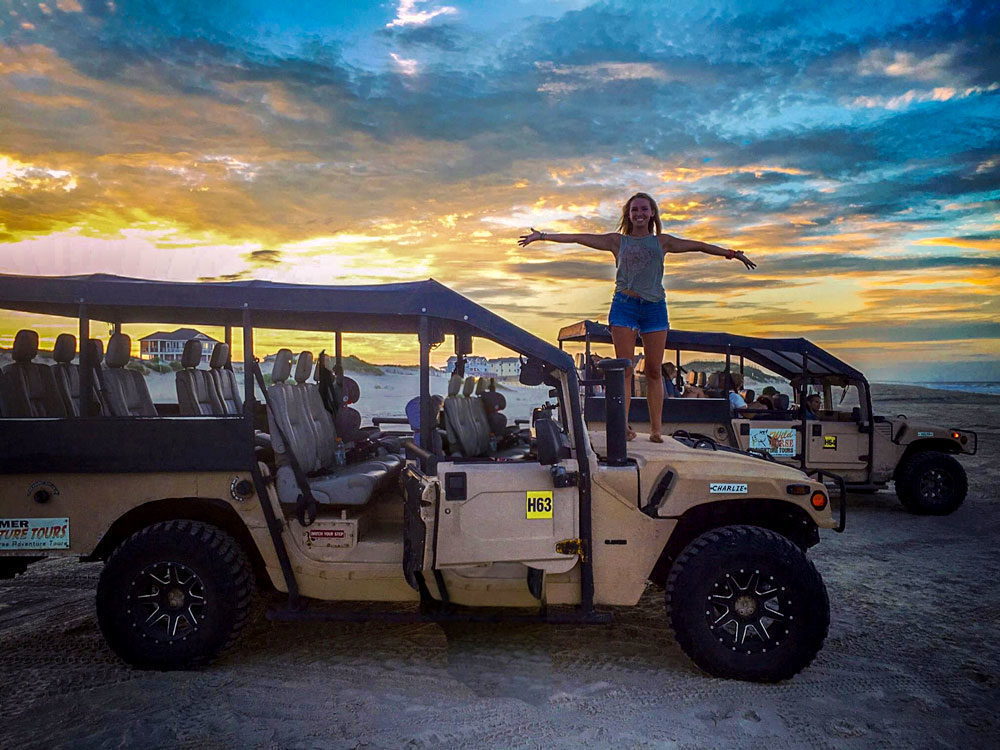 After customization, the Hummer is capable of seating 13 passengers with more leg room than any standard SUV. Individual seats that are 21 inches wide (no bench seats), in a stadium seating configuration, offer ultimate comfort and visibility for all.